"Connect Project" with Surtal Arts. A fusion of Indian and Brazilian Rhythm.
Starts Sat 15th Oct, 10am-12:15pm
To register your interest and attendance or for any queries, please email: info@kcm-music-derby.org.uk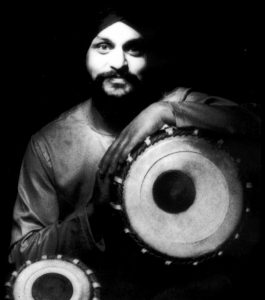 The Connect project with Pritam Singh of Surtal Arts is a production that will re-image Bhangra dance with contemporary influences that will include music production, live drumming and digital imagery. The showcase will be part of Derby Feste 2017 in conjunction with the 70th anniversary of India independence. There will be additional showcases across the region.
Click here for "Connect" Flyer
The live drumming will be a collaboration of dhol drummers and Calidoscopio Carnival Drummers. The live drumming piece will be based around indian classical drumming with a twist of other influences and choreographed sequences. The Connect project will be an unprecedented production, with internationally acclaimed artists involved and collaborating with a number of major arts organisations across the region.
---
Below is some info on the project and a proposed timetable for the development phase. The project will culminate in a performance at Derby Feste 2017 with a couple of other performances along the way:
Price: £25 per person covers all Connect Project sessions and rehearsals. Please pay on first session (Sat 15th) or email to arrange a bank transfer or PayPal payment:
Dates (6-8 sessions to develop and rehearse the music)
>>Following dates are all 10am-12:15pm at Lonny Wilsoncroft Community Centre<<
Session dates – Oct 15th, Oct 22nd, 29th Oct, *5th Nov-NO CONNECT SESSION, Nov 12th, Nov 19th and Nov 26th
*There is NO Connect session on 5th November, but there will be a regular Calidoscopio session that day. Normal charges will apply on the door.
An additional one or two sessions may be added if necessary depending on progress
Two collective rehearsals including "Connect Project" dancers will be planned around May – June 2017 TBC
Performances will include Surtal Arts Derby Mela in July (details TBC) and Derby Feste in September 2017.