We love making a mighty and harmonious sound! There are no auditions, and you don't need a fabulous voice to join us (although you will probably develop one after singing with us for a while!)
Our leader is Frances Watt, who has a great deal of experience in leading choirs such as ours.  We meet every Thursday for a fast paced and exhilarating evening of song. We sing a wide range of songs: traditional and modern, from Britain and around the World, in three or four part harmony (and occasionally in unison).  We usually sing a cappella (unaccompanied).  Sometimes we use a score (written music) to help learn the songs, but you don't need to be able to read music as all parts are also taught by ear!
We meet on Thursday evenings from 7:45 – 9.45pm at the Polish Club, 18 Kedleston Road, Derby, DE22 1GU.  There is ample parking at the left hand side of the building, and the Polish Club is served by the Trent Barton Allestree bus and the University Service.
Sessions cost: £6.00 full and £4.00 concession, and we also offer a pay termly option which saves money for people who have decided to commit to attending.  This is our preferred option.
Autumn term 2018 begins on Thursday 13 September and ends on Thursday 13 December
We do not have refreshment facilities, so we ask all singers to bring their own drinks with them.
---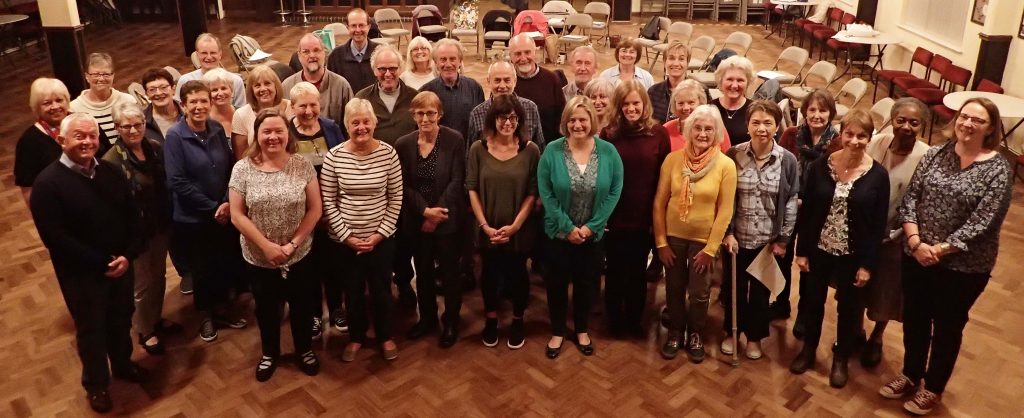 We always start with an enjoyable variety of warm-ups and vocal techniques to strengthen, protect and enhance our voices.  Our weekly attendance is usually 30+ with a good mixture of voices in all parts, and we sing primarily just for fun.
Listen to samples of the choir's repertoire on the Audio Recordings page and on Choir Recordings page.
---
Performances:
We keep performances to a couple of times a year and these events are, of course, optional.  When we do perform, performances are open to all members, but are not compulsory.  We ask choir members to sign up for performances, and we ask those who have signed up to attend sessions regularly; this helps Frances to prepare the choir.  Our dress code for performances is black trousers/skirt and a plain, brightly-coloured top. 
---
Contact:
If you'd like to join, please email: choir@kcm-music-derby.org.uk
---
About Our Choir Director – Frances Watt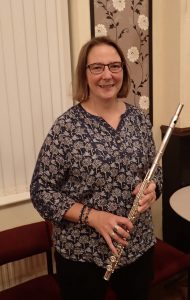 Frances Watt became Kaleidoscope Choir leader in June 2018. She also runs a choir in Belper, and is involved in managing various arts based projects and activities in Derbyshire and beyond.