Kongero – 'No. 3' Tour: A Workshop and Concert with Kongero
Presented by Kaleidoscope Community Music in association with Derby LIVE

Swedish, acapella quartet Kongero will be delivering a workshop and concert as part of their 2015 international tour. Promoting their latest album entitled 'No.3', Kongero draws traditional Swedish music out of the past and into the present.
The concert will also feature a showcase of song and percussion from Cuba and Brazil presented by Kaleidoscope Community Music (more details to follow)

Workshop
When: Sun 12th April, 1pm-5pm
Where: The VoiceBox, Forman Street, Derby
Price: £20 full, £18 concessions
The half-day, "Swedish Folk'apella" workshop at The VoiceBox will be of Swedish folk songs and folk tunes in 2-4 part harmonies, arranged by Kongero. There will be some comparison between British and Swedish traditional music and some tips on how to arrange vocal music in simple and efficient ways. Participants will also be given the opportunity to perform onstage with Kongero during the concert.
Concert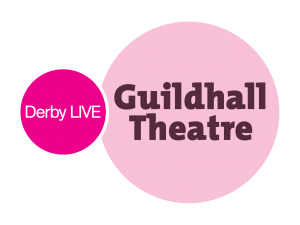 When: Mon 13th April, 7:30pm
Where: The Guildhall Theatre, Derby Marketplace
Price: £10 full, £8 concessions
Kongero tell tales of life with moving love songs, dramatic medieval ballads, witty ditties, and spirited dances. Their music is characterized by tight harmonies, inciting rhythms and the clarity of their beautiful voices. With confidence, technical skill, irresistible playfulness and brilliant arrangements, they create a unique sound that brings the traditional music from past to present.
Buy tickets for the Kongero Workshop on 12th Apr & Kongero In Concert on 13 Apr in one transaction and make a saving of £4. Tickets can be bought from Joan during Kaleidoscope Community Choir rehearsals or from the Derby LIVE website:
http://www.derbylive.co.uk/whats-on/kongero-in-concert
http://www.derbylive.co.uk/whats-on/kongero-workshop