Saturday Morning Drumming (Weekly)
Venue: Lonny Wilsoncroft Community Centre, Stepping Lane, Derby, DE1 1GL
Doors open around 9.45am. Time to get drums out, sign the register, have a cuppa and a chat.
Beginners Class: 10am to 11am
Cost: £4 full, £3 concessions
Intermediate drummers and band members can stay for both sessions at the band-leaders discretion. Cost for both sessions: £6 full, £5 concessions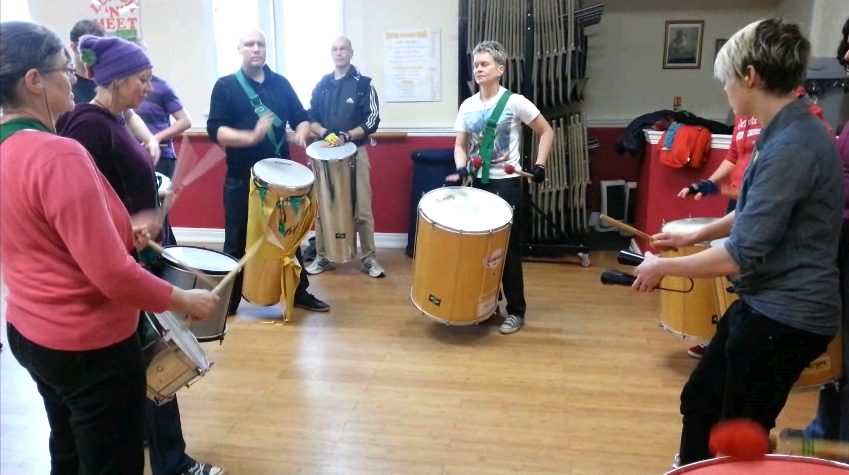 ---
We will be learning Calidoscopio's standard repertoire from scratch. We'd love you to join us if you:
Have never drummed before
Have played drums, but not with Calidoscopio
Used to drum with Calidoscopio, but had some time off
Have played with Calidoscopio for a while, but can't remember what to play for each groove
Have played with Calidoscopio for a while and are ready to learn some grooves on a different instrument
No instruments required, they will be provided!
---
Contact:
Talk to Emma to find out about joining the group, booking a workshop or a performance:
Mobile: 07599 597249
Email: drumming@kcm-music-derby.org.uk